Are you a talented hairstylist, nail artist, or esthetician seeking to take control of your career and create a thriving business? If so, renting a salon suite might be the perfect opportunity for you. In this blog, we will delve into the numerous benefits of salon suite rentals and how they can empower beauty professionals like yourself to unleash your creativity, build your brand, and elevate your success.
Independence and Creative Freedom
Renting a salon suite offers a unique sense of independence that traditional salon employment often lacks. When you become the master of your own domain, you have the freedom to design your suite according to your personal style and create a welcoming space that reflects your brand identity. From the color scheme to the decor, you have complete control over the ambiance, enabling you to provide a tailored experience for your clients.
Enhanced Client Experience
One of the greatest advantages of salon suite rentals is the ability to offer an intimate and personalized experience to your clients. Unlike busy, bustling salons, a suite allows you to focus solely on your clients without distractions or interruptions. This personalized attention not only fosters a stronger connection with your clients but also allows you to deliver top-notch services that exceed their expectations.
Increased Income Potential
Renting a salon suite allows beauty professionals to maximize their earning potential. With a suite, you can set your own prices and determine your working hours. As a result, you can optimize your schedule to accommodate your personal life while capitalizing on peak business hours. By cutting out commission fees and directly managing your finances, you retain more of your hard-earned income.
Professional Growth and Networking
Operating from a salon suite exposes you to a community of like-minded professionals from various beauty disciplines. This environment fosters collaboration, inspiration, and learning opportunities. Sharing experiences, tips, and techniques with your peers can elevate your skills and open doors to new possibilities. Additionally, you may encounter cross-referral opportunities within the salon suite community, expanding your client base and boosting your visibility.
Renting a salon suite empowers you to design your work-life balance according to your preferences. Whether you are a parent, a student, or have other commitments, having control over your schedule allows you to accommodate your personal life without sacrificing your professional ambitions. You can create a harmonious balance that fits your needs, allowing you to prioritize your career and personal well-being.
Renting a salon suite can be a game-changer for ambitious professionals seeking to advance their careers. From the freedom to express your creativity to the potential for increased income and the opportunity for professional growth, salon suites offer a host of advantages that can help you build a successful and fulfilling business. Embrace the empowerment of renting a salon suite and unlock your true potential in the ever-evolving world of beauty at one of Luxame's Premium Salon Suite Studios serving the Greater Atlanta Area.
Endless perseverance for success and the freedom to create your dreams!
PRIVATELY OWNED & OPERATED
STUDIOS FOR ALL PROFESSIONS
FURNISHED & CUSTOMIZABLE
FLEXIBLE LEASE OPTIONS
REGULAR MAINTENANCE OF THE BUILDING
Salon Studios in Sugar Hill
BUSINESS SUPPORT
STUDIO MANAGEMENT SYSTEM
LARGE PRIVATE STUDIOS
SANITATION STATION
BUILDING PROFESSIONALLY CLEANED WEEKLY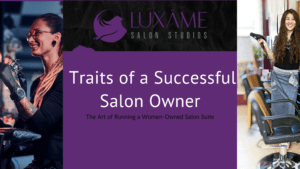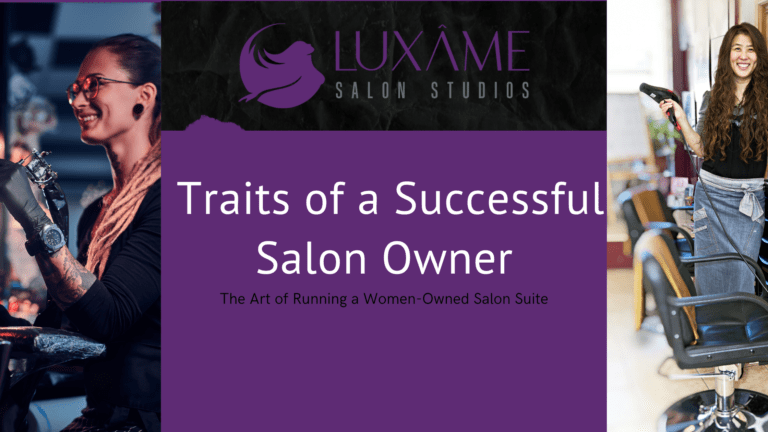 Welcome to a captivating industry where creativity flourishes, transformations happen, and dreams come to life. The beauty industry has always been a canvas for self-expression,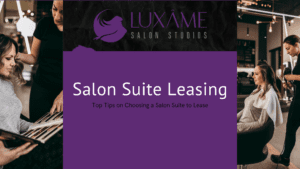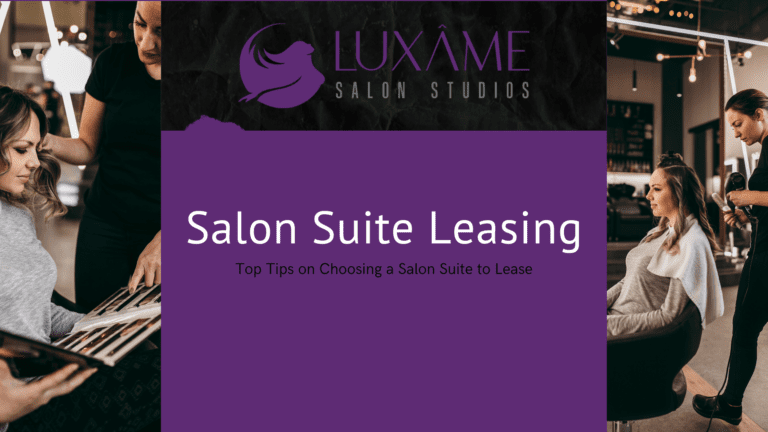 Are you ready to take your passion for beauty and turn it into a thriving salon business?  We get it. Owning a salon is exhilarating,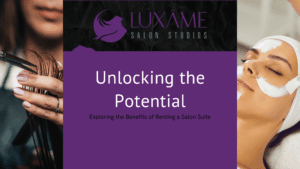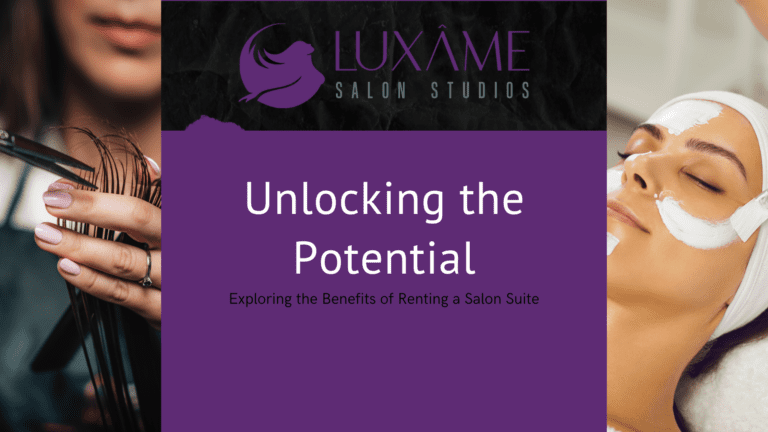 Are you a talented hairstylist, nail artist, or esthetician seeking to take control of your career and create a thriving business? If so, renting a