You're an artist. You create masterpieces with ink. And there's no doubt about it: you have a burning passion for tattoo art. 
But have you ever thought about other things you can do with your talent and passion? Like running a business with it? 
If so, then you're in the right place. In this post, we'll share some insights and tips to help you own your tattoo parlor and finally have that tattoo business setup.
Kickstart Your Tattoo Business
Transitioning from a tattoo artist to a tattoo parlor owner can be a giant leap. Once you get into the business, it's not just about the art anymore but also about understanding the intricacies of running an enterprise.
This transition doesn't need to be as daunting as it may feel. 
Kickstarting your tattoo business can be simplified into the following steps: 
Mapping out your business strategy;

Making your tattoo parlor into a legal entity;

Securing all the necessary permits and licenses; 

Establishing your place of business and

Marketing your parlor.
Research Your Target Market
With so many tattoo artists competing for business, how do you stand out? It starts with knowing and understanding who your ideal clients are. 
Are they young adults? Older adults? Bikers? Soccer moms? Knowing your audience can tailor your services and marketing strategies to appeal directly to them.
Prioritize Hygiene and Safety
The safety and well-being of your clients should be any tattoo artist's number one priority. Having a clean working environment is one, but regular sanitation and sterilization of all your equipment should also be a part of your routine. 
Remember, a single slip in hygiene can tarnish your brand's reputation or, worse, endanger the health of your clients – so make hygiene and safety a priority!
Location, Location, Location
There is a reason that every realtor or HGTV show talks about location. The frequently used saying "location, location, location" is not only for picking the perfect place to live. This is also important when scouting for your tattoo parlor's location. The location can play a significant role in its success. That's why you must establish your business in a place with good foot traffic, visibility, and accessibility. And don't forget to factor in your target audience's preferences!
Embrace Digital Marketing
With digital marketing's global reach, you can showcase your works of art to hundreds, even thousands of potential clients online. You don't have to spend much either because marketing is free on online platforms like Instagram and Facebook.

A tattoo artist needs to portray their work just like an other type of artist. This is a visual industry, so working on a very visual online presence is a must!
Offer Promotions for First-Time Clients
Attracting new clients is challenging, especially if your business is brand new. So, how can you overcome this hurdle? 
Our answer is simple: run promotions for first-time clients. That way, you can encourage more people to try out your services.
You can also have a "grand opening" event. This event could allow people to come in to see your new location, look at examples of your art, and talk to you about the process. Remember, social media is key, so take a lot of pictures and post online about your successful grand opening event!
Ready to Establish Your Tattoo Business Setup?
Establishing a tattoo parlor is not a walk in the park, but it's not as difficult as it may seem!
With passion, determination, and a solid plan in place, you can turn your love for tattoo art into a thriving business. 
And if you're seeking a space to bring your tattoo parlor vision to life, consider exploring our fully customizable salon studios. At Luxame, we cater to all types of tattoo artists – and we would love to be a part of your exciting journey!
Endless perseverance for success and the freedom to create your dreams!
PRIVATELY OWNED & OPERATED
STUDIOS FOR ALL PROFESSIONS
FURNISHED & CUSTOMIZABLE
FLEXIBLE LEASE OPTIONS
REGULAR MAINTENANCE OF THE BUILDING
Salon Studios in Sugar Hill
BUSINESS SUPPORT
STUDIO MANAGEMENT SYSTEM
LARGE PRIVATE STUDIOS
SANITATION STATION
BUILDING PROFESSIONALLY CLEANED WEEKLY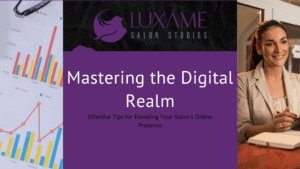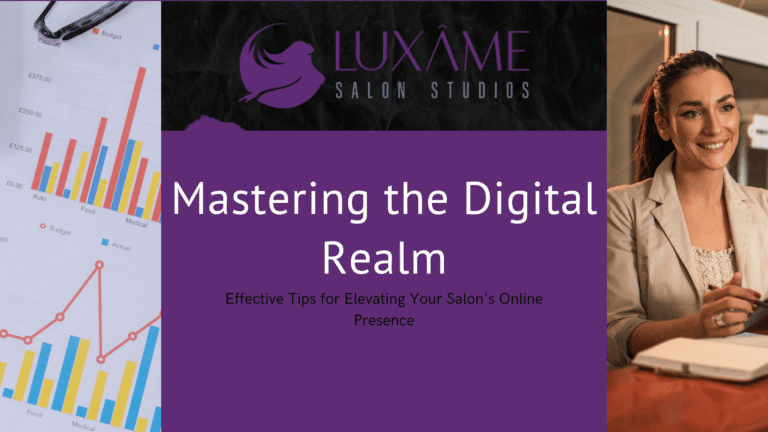 In today's digital age, a robust online presence is crucial for the success and growth of any business, including salons. To thrive in the competitive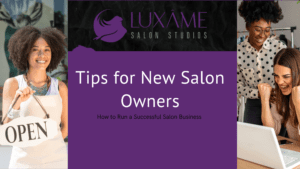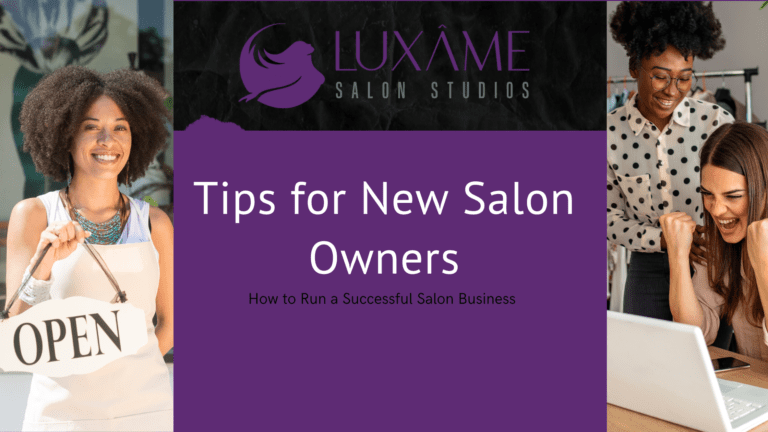 Imagine owning a thriving salon where your creativity flourishes and your clients confidently leave with smiles. As a salon professional, you know that success is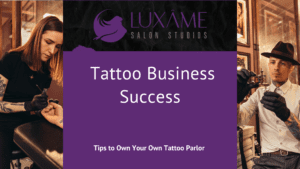 You're an artist. You create masterpieces with ink. And there's no doubt about it: you have a burning passion for tattoo art.  But have you