Considering taking your business to the next level as a salon owner? Anyone starting a new business has a lot of questions and may not know where to start! Luxame works with salon owners of all types – from Tattoos to Hair-dos; we have gathered some of the best FAQs as you explore this journey for your business!
A salon suite is a private, fully equipped workspace within a larger salon complex. Salon complexes generally include essential amenities such as a styling station, chair, mirror, and storage space. Salon owners that rent a salon suite are able to step right into a salon studio designed to provide salon owners with their own exclusive space to operate their businesses independently.
At Luxame, we offer all of that and more! Below are just a few of our many amenities!
Benefits of Renting a Private Salon Suite
Renting a salon suite offers numerous benefits. Firstly, it allows you to create your own personalized environment and brand identity. You control the ambiance, decor, and overall aesthetic, enabling you to deliver a unique experience to your clients. Additionally, renting a salon suite allows you to have a more intimate and focused interaction with your clients, leading to stronger relationships and enhanced service delivery. Moreover, you can set your own prices, manage your schedule, and retain a higher percentage of your earnings, giving you the potential for increased income and financial stability.
Knowing if Your Salon Would Thrive in a Rented Suite
Renting a salon suite is suitable for a wide range of salon professionals. Hairstylists, tattoo artists, estheticians, nail technicians, makeup artists, and other professionals can benefit from the independence, creative freedom, and financial advantages of salon suite rentals. Whether you're just starting your career or have established clientele, a salon suite can be an excellent choice to elevate your professional journey by becoming a business owner instead of punching the clock for someone else!
Support & Networking Opportunities as a Salon Owner
Renting a salon suite grants you independence, but it also brings in the support of other salon owners in your area. This means you aren't isolated from the world, building your business on an island for one! Luxame salon complexes foster a supportive community of professionals. You'll have networking opportunities to share insights,  cross-referrals, mentorship, and professional growth.
Renting a salon suite provides a huge step towards independence and success in the beauty industry. Take control of your career and build a thriving business at one of Luxame's amazing salon suites in Georgia!
Endless perseverance for success and the freedom to create your dreams!
PRIVATELY OWNED & OPERATED
STUDIOS FOR ALL PROFESSIONS
FURNISHED & CUSTOMIZABLE
FLEXIBLE LEASE OPTIONS
REGULAR MAINTENANCE OF THE BUILDING
Salon Studios in Sugar Hill
BUSINESS SUPPORT
STUDIO MANAGEMENT SYSTEM
LARGE PRIVATE STUDIOS
SANITATION STATION
BUILDING PROFESSIONALLY CLEANED WEEKLY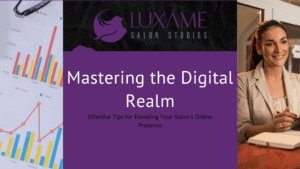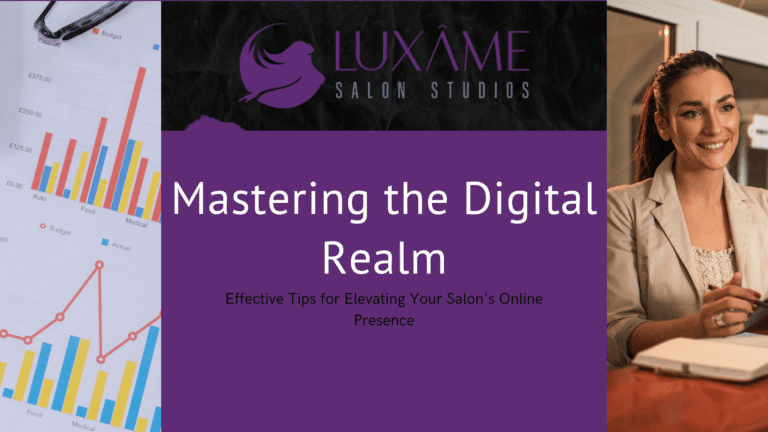 In today's digital age, a robust online presence is crucial for the success and growth of any business, including salons. To thrive in the competitive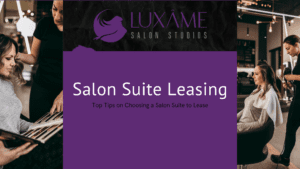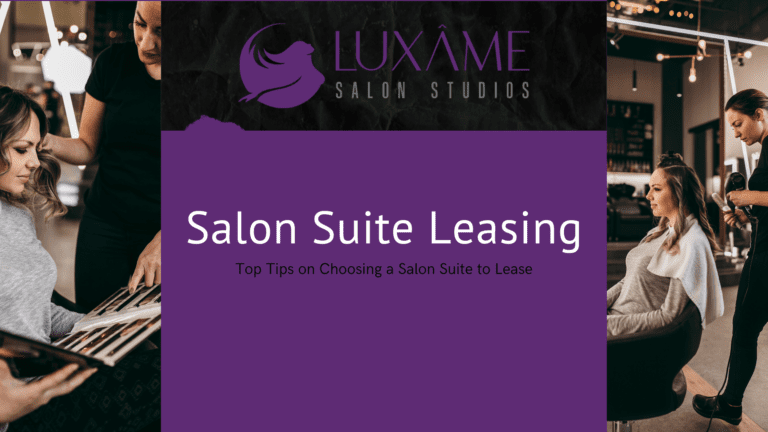 Are you ready to take your passion for beauty and turn it into a thriving salon business?  We get it. Owning a salon is exhilarating,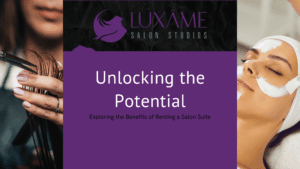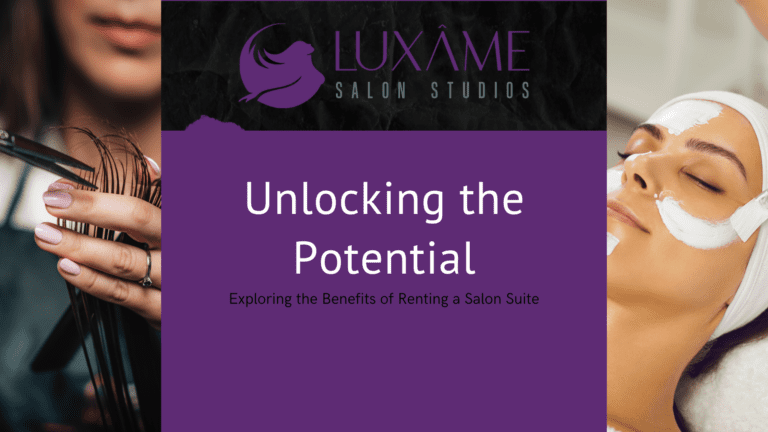 Are you a talented hairstylist, nail artist, or esthetician seeking to take control of your career and create a thriving business? If so, renting a