In today's digital age, a robust online presence is crucial for the success and growth of any business, including salons. To thrive in the competitive beauty industry, it's essential to harness the power of digital marketing. As a Luxame Salon Suite owner, you will get added digital marketing perks that will help you enhance your salon's digital marketing presence, attract new clients, and engage with your existing customer base, ultimately leading to increased visibility and business growth.
Leverage Social Media Platforms For Your Salon
Social media platforms are invaluable tools for reaching and engaging with your target audience. Identify which platforms your target market frequents most, whether it's Instagram, Facebook, or Pinterest, and establish a strong presence there. Share visually appealing content, such as before-and-after transformations, tutorials, and behind-the-scenes glimpses, to showcase your expertise and attract attention. Engage with your followers by responding to comments, hosting giveaways, and featuring user-generated content.
Online Reviews From Your Salon Clients
Positive online reviews and testimonials are powerful assets for building trust and credibility. Encourage satisfied clients to leave reviews on platforms like Google My Business, Yelp, and Facebook. Display these testimonials prominently on your website to reassure potential clients of the quality and satisfaction they can expect from your salon. Respond to positive or negative reviews in a timely and professional manner to demonstrate your commitment to customer satisfaction.
Implement Email Marketing
Email marketing lets you stay connected with your client base and nurture relationships. Collect email addresses through your website and in-salon sign-ups. Send regular newsletters featuring promotions, new service announcements, beauty tips, and exclusive discounts. Personalize your emails to make clients feel valued and tailor offers based on their preferences. Use compelling subject lines and engaging content to increase open rates and encourage click-throughs.
Collaborate with Influencers and Local Businesses
Partnering with influencers and local businesses can expand your reach and introduce your salon to new audiences. Seek out local influencers whose values align with your brand and collaborate on content creation or hosting events. Collaborate with neighboring businesses to cross-promote each other's services or run joint promotions. These collaborations can help you tap into new customer segments and create a buzz around your salon.
Luxame Salon Owners benefit from being connected to many Salon owners in the area!
How Luxame Can Help Your Salon's Online Presence
A salon's website serves as the virtual front door to your business. At Luxame, we can add your salon information, even if you don't have a personal website. We provide a web presence with your headshot, contact information, and, if you want, a link to your current portfolio and/or website. 
This ensures that visitors are captivated by an appealing design, user-friendly navigation, and high-quality images showcasing your salon's ambiance, services, and team. We optimize our website for search engines by incorporating relevant keywords and local SEO techniques, making it easier for potential clients to find you when searching for salon services in the area. If you do have your own website, the information on the Luxame website adds additional online value and backlinks to help your personal website flourish. 
In the digital era, leveraging effective digital marketing strategies is essential for salon owners who want to elevate their brand and attract a steady stream of clients. By implementing the tips outlined above, you can optimize your salon's online presence, engage with your target audience, and stay ahead in the competitive beauty industry. Embrace the power of digital marketing, harness its potential, and watch your salon thrive in the digital realm.
Endless perseverance for success and the freedom to create your dreams!
PRIVATELY OWNED & OPERATED
STUDIOS FOR ALL PROFESSIONS
FURNISHED & CUSTOMIZABLE
FLEXIBLE LEASE OPTIONS
REGULAR MAINTENANCE OF THE BUILDING
Salon Studios in Sugar Hill
BUSINESS SUPPORT
STUDIO MANAGEMENT SYSTEM
LARGE PRIVATE STUDIOS
SANITATION STATION
BUILDING PROFESSIONALLY CLEANED WEEKLY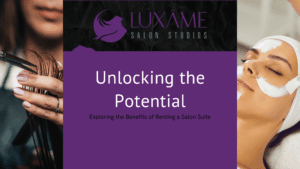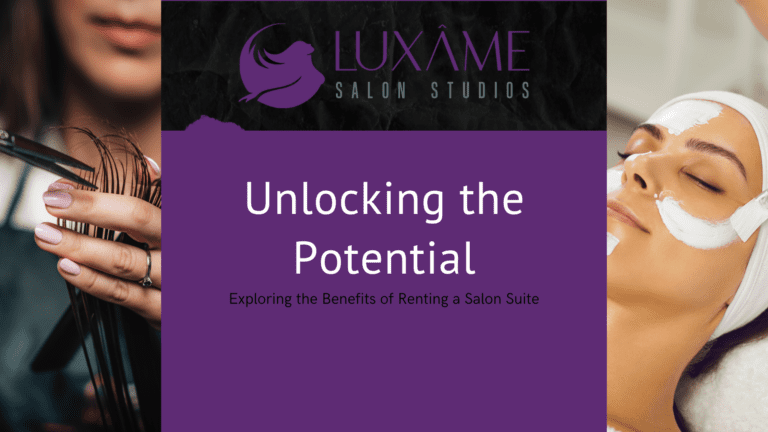 Are you a talented hairstylist, nail artist, or esthetician seeking to take control of your career and create a thriving business? If so, renting a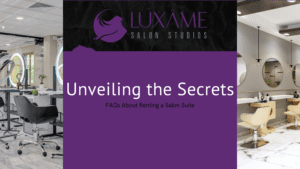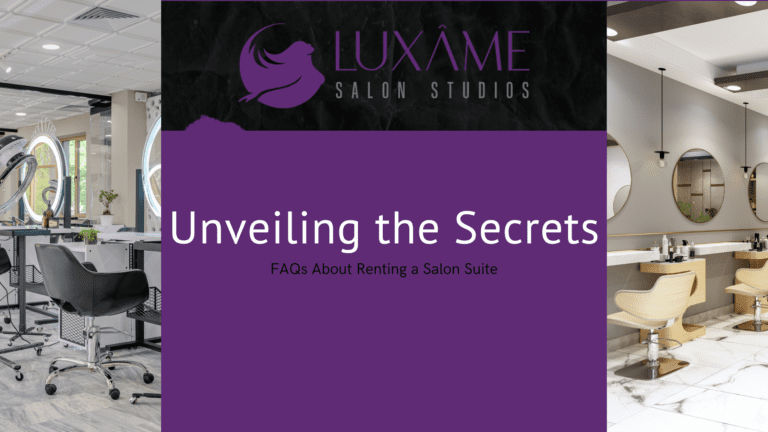 Considering taking your business to the next level as a salon owner? Anyone starting a new business has a lot of questions and may not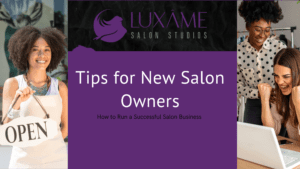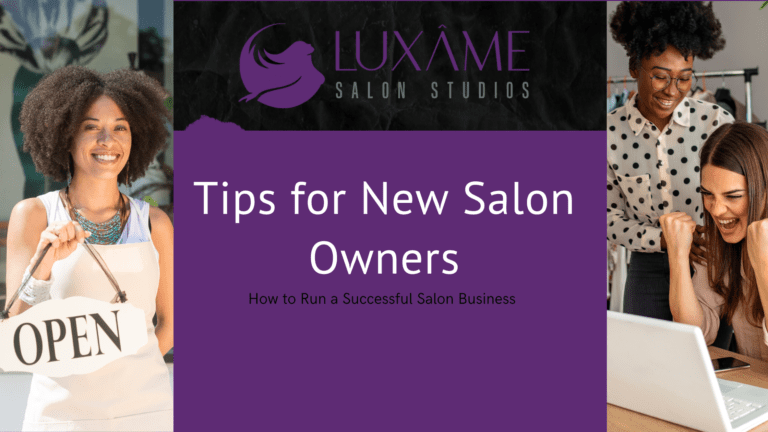 Imagine owning a thriving salon where your creativity flourishes and your clients confidently leave with smiles. As a salon professional, you know that success is